Vote Yes initiative would add more at-large seats on City Council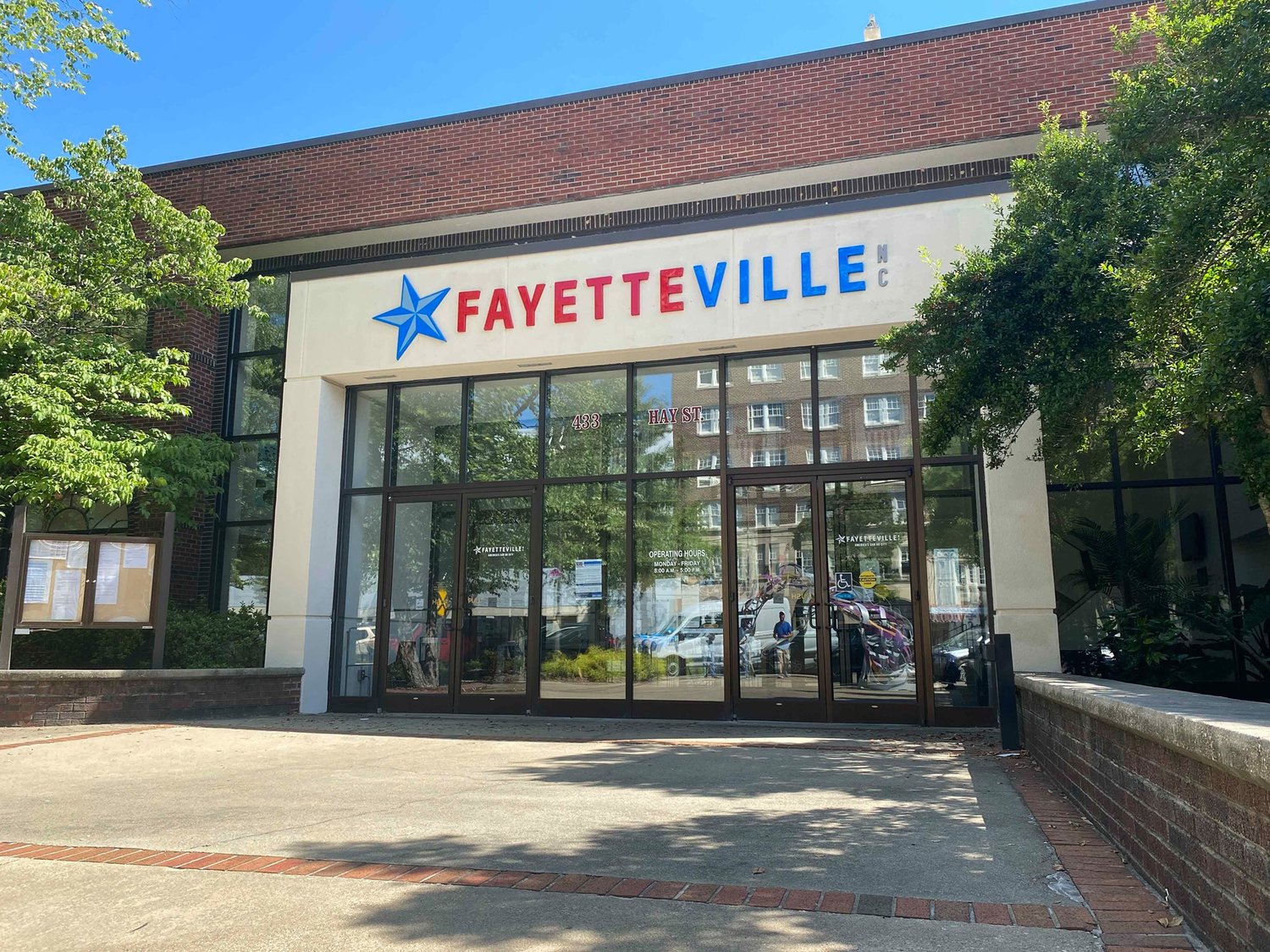 By Michael Futch | CityView Today | August 13, 2022
An effort to restructure how Fayetteville City Council members are elected hit a snag this week when the council delayed action on whether to put the issue before voters in November.
The City Council is facing an Aug. 22 deadline to decide whether to put the question on the ballot in a Nov. 8 referendum.
The issue was removed from the council's agenda at a June 27 work session and its Aug. 8 regular meeting, when questions were raised about whether the advocacy group promoting the change, Vote Yes Fayetteville, had filed all the paperwork needed to get the referendum on the ballot.
Mayor Mitch Colvin and others say there's still enough time to make a decision on a referendum, whether at the council's Aug. 22 meeting or at a called meeting before that date.
Colvin said Friday that he opposes the Vote Yes plan, which would require that four of the nine City Council members be elected by citywide voting rather than voting by district.
"I just don't think it's what's needed at this time, and I'm suspicious as to why this has come up now," Colvin said. "I think, one, it dilutes the vote. So, do I get better representation from the president because he represents everyone in the United States, or do I still need a Congress person that helps my district? I think dilution of it — taking your representation and spreading it across the city — gives me less access to my representative, not more. They don't have the same focus that a district representative would have about my specific concerns.
"Fundamentally, I don't believe in the concept of it," Colvin said. "Two, I did again question the timing of it as to why it's an issue. And, basically, the people who support it are former council members who basically operated within a district system, and you didn't really hear an issue with it. And so, it's suspicious on the timing. Third, again, it makes it tougher to run a citywide race. That, in and of itself, is going to narrow the people who are able to participate in the election process."
Asked if she thinks some council members want to delay action so that they do not meet the Aug. 22 deadline to put the referendum on the Nov. 8 ballot, Councilwoman Shakeyla Ingram replied, "Probably so."
"I think you would have to ask the mayor that," Ingram said this week. "He is the one who pushed to have it delayed. And all the council members who voted, probably didn't state why they were not supporting it to go forward."
On Wednesday, Mayor Colvin said, "Certainly not," when asked if he is trying to delay action on the issue.
"We were prepared and had it on the agenda to do what we're required to do," Colvin said. "And when we asked if all the requirements were met, it was revealed that they weren't. I think that's prudent leadership by the City Council to make sure that we're compliant with the law. I think, legislatively, it's in there for a reason. I think it's upon the Vote Yes people to explain why it is they were able to or felt that they could circumvent the process.
"I've said before," Colvin said. "Whether it's a special meeting or in that (Aug. 22 regular monthly) meeting, the City Council is prepared to place a valid petition on the ballot."
There's still time, he said.
Patrick Gannon, a spokesman for the N.C. State Board of Elections, said Friday it is up to the City Council to determine the validity of the Vote Yes petition.
The petition issue never made the council's final agenda at its meeting Monday night, city staff members have said, after questions were raised about whether the advocacy group promoting the change, Vote Yes Fayetteville, had filed all the paperwork needed to get the referendum on the ballot.
Change vs. status quo
The Vote Yes initiative would restructure the way City Council members are elected. Instead of all nine members being elected by district, four members would be elected citywide, and five would be elected from larger districts. The mayor would still be elected citywide.
Supporters say the plan would strengthen the council, provide better representation for all voters and result in the election of more "big-picture" council members. CityView Today publisher Tony Chavonne is among those who organized the Vote Yes petition drive.
But some opponents agree with the mayor that the change would dilute minority voting strength and make it more expensive for candidates who would have to run citywide campaigns rather than district campaigns.
Jimmy Buxton, president of the Fayetteville branch of the NAACP, says the restructuring is designed to undercut Black voters' influence.
Buxton said his organization is firmly opposed to the initiative.
"We have a 'Vote No' committee," Buxton said. "Our political action committee has come up with a video and some talking points to vote 'no' on that."
Buxton said the NAACP has opposed such initiatives since taking on a plan to restructure City Council elections in 2007. At that time, the NAACP took the matter to the U.S. Justice Department, which overturned the voters' approval of a plan to add at-large seats on the grounds that at-large seats diluted Black voters' ability to elect the candidate of their choice.
Angie Amaro, interim director of the Cumberland County Board of Elections, said Wednesday that she was consulting with the county attorney on the matter. She declined to say whether the petition calling for the referendum has been certified as having enough signatures from city residents.
Amaro, who a staff member said was out of the office on Friday, did not respond to phone messages seeking comment on the status of the consultation.
In a news release in June, the Vote Yes group said: "We have been officially notified that the Cumberland County Board of Elections has authenticated the necessary 5,000 registered voter signatures and that the Vote Yes Fayetteville referendum will be presented to the Fayetteville City Council for inclusion on an upcoming city-wide ballot.''
State law says that petitions for city charter amendments must be signed by 10% of registered voters in that city or by 5,000 voters, whichever is fewer. When a petition is submitted with enough signatures, the governing body of that city must set a special election on the proposed change.
If a majority votes for the change, state law says, city leaders must amend the charter.
Paperwork questions
Bobby Hurst, one of the organizers of Vote Yes Fayetteville and a former member of the City Council, said Cumberland County Attorney Rick Moorefield has said that everything seems to be in order on the referendum petition.
Moorefield could not be reached for comment on Friday.
Hurst said Mayor Colvin's attorney, Jonathan Charleston, suggested that the Vote Yes group may not have followed the "notice of circulation" procedure to get signatures on its petition.
State Statute Chapter 163, Article 19, says, "Notice of circulation of a petition calling for any election or referendum shall be registered with the county board of elections with which the petition is to be filed, and the date of registration of the notice shall be the date of issuance and commencement of circulation of the petition."
The mayor said the council has not received the information it requested from the county Board of Elections, which is whether a notice of circulation was filed.
"So we've asked for it," he said Wednesday. "… It's my understanding from the lawyers of the board it doesn't exist. They didn't do it, so we don't know where they are. The city is ready to do what is statutorily required to do, but only with a valid petition."
According to Hurst, Fayetteville lawyer Neil Yarborough told the committee that the "notice of circulation" procedure does not apply to the Vote Yes petition.
On Friday, Yarborough said he had been asked by a committee member "to write a letter complaining about (the petition item) being removed from their consent meeting, and I did that."
"I had a conversation with a member of the Vote Yes committee right before the City Council meeting on Monday in which I was informed about the possible issue with the scheduling of the referendum election," he said. "I have not been asked to issue a formal opinion about this issue, and I have not issued a formal opinion."
At Monday night's meeting, Councilwoman Ingram made a motion to move forward with the referendum contingent on the council receiving all necessary documents from the county Board of Elections, Colvin said Friday.
Ingram's motion failed, 6-4, with Colvin, Wright, Courtney Banks-McLaughlin, Yvonne Kinston, D.J. Haire and Antonio Jones voting against it.
Haire made a second motion to direct City Attorney Karen McDonald to take the referendum off the agenda.
Haire's motion passed on an 8-2 vote, with Kinston and Banks-McLaughlin in opposition.
Colvin said Friday the council is still waiting to hear from the Board of Elections and had not seen the petition request.
"They're not returning calls," he said.
Ingram said Wednesday she has an opinion about Vote Yes Fayetteville but does not want to say what it is "right now."
"I think both sides — the Vote Yes and the Vote No — should do justice to make sure they are connected to their constituents," she said. "Any opportunity that I have, I want to make sure that the residents get a full understanding on both sides — what it could mean for Fayetteville."
Vote Yes organizer Hurst said Wednesday that the City Council should move forward on scheduling the referendum.
"I submitted 5,000-plus names on March 18. We met it by a few days having the numbers needed," Hurst said. "As far as I know, we had it turned in within a year. And everything was good. …
"As far as I know, we're good to go, and it's up to the City Council to move forward with that ballot," Hurst added.
As far as possible racist motives being behind the initiative, Hurst said, "Absolutely not. … Why would you say it's racist and in Fayetteville? Fayetteville has more Blacks registered to vote and more Blacks in the population. And looking at Blacks who have been elected at-large — Marshall Pitts, Charles Evans, even others. So, I don't think it's racist at all. I feel it's just for better government.
"My focus was a decision made for what's better for the city as a whole," Hurst said. "My focus was what was better for the city."
Michael Futch covers Fayetteville and education for CityView TODAY. He can be reached at mfutch@cityviewnc.com. Have a news tip? Email news@CityViewTODAY.com.
The original story can be viewed on CityView Today.